GREGG ALLMAN DEAD AT 69
– The musician, singer and songwriter known for fronting The Allman Brothers Band for 45 years — has died.
Gregg Allman's Last Album Will Be Released in Sept. Click Here For Details
Allman was known for his long blonde hair and being a rock n' blues pioneer along with his brother Duane. They founded their band in 1969, and Gregg rocked with them until their final show in 2014.
Gregg became the band's frontman in 1971 after Duane was tragically killed in a motorcycle accident. He composed such hits as "Midnight Rider," "Whipping Post" and "Melissa."
Gregg struggled with many health issues over the past several years, but continued to tour with his solo band for his fans. He reportedly died peacefully at his home in Savannah, Georgia.
He is survived by his wife, Shannon Allman, 5 children, 3 grandchildren and a large extended family.
Gregg was 69
We had reported last month that Gregg entered Hospice
RIP
Gregg Allman, the voice of Southern Rock for decades, first with the Allman Brothers and through his solo career, has reportedly entered hospice. This comes from radio station 97x The result of a long history of illnesses, including the need for a liver transplant in 2010.
So far, only a few Twitter posts asking for prayers, and an unconfirmed Facebook post reports the hospice placement.  But his history of hard-partying and drug abuse clearly has taken it's toll.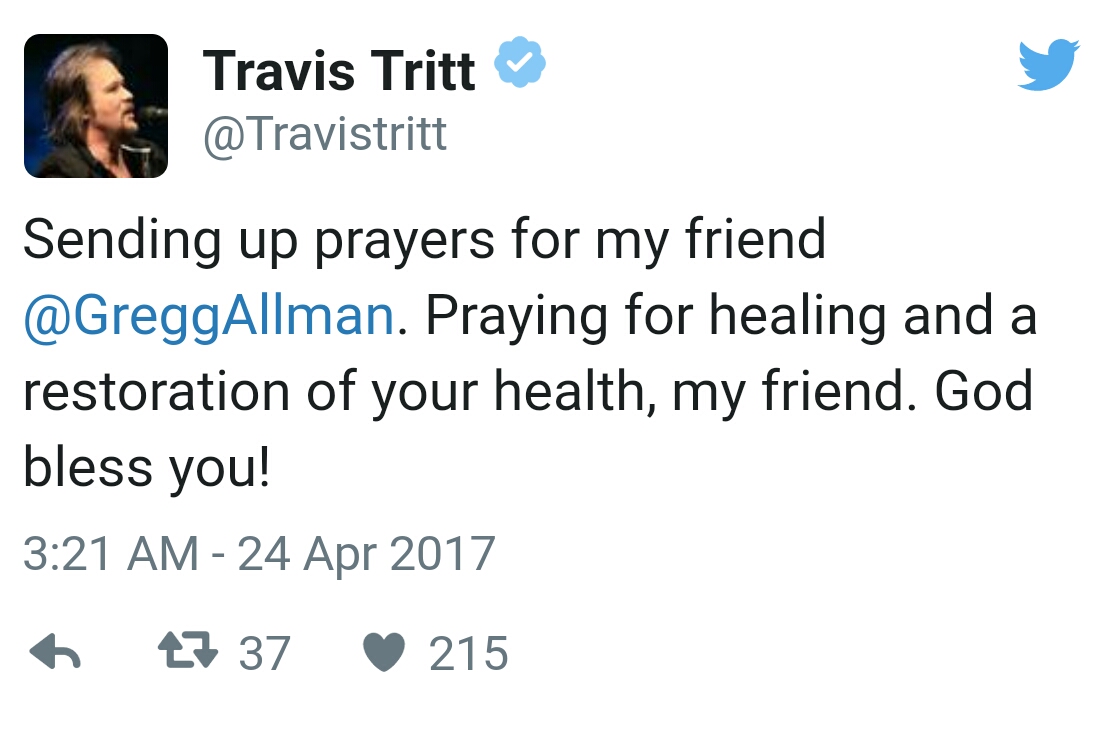 According to his website in March, Allman cancelled his entire 2017 tour schedule, after a string of missed concerts dating back to last Summer.  The announcement then said he would be seeking treatment for "Serious health Issues," at the Mayo Clinic.
TMZ
Comments
comments