Gregg Allman Enters Hospice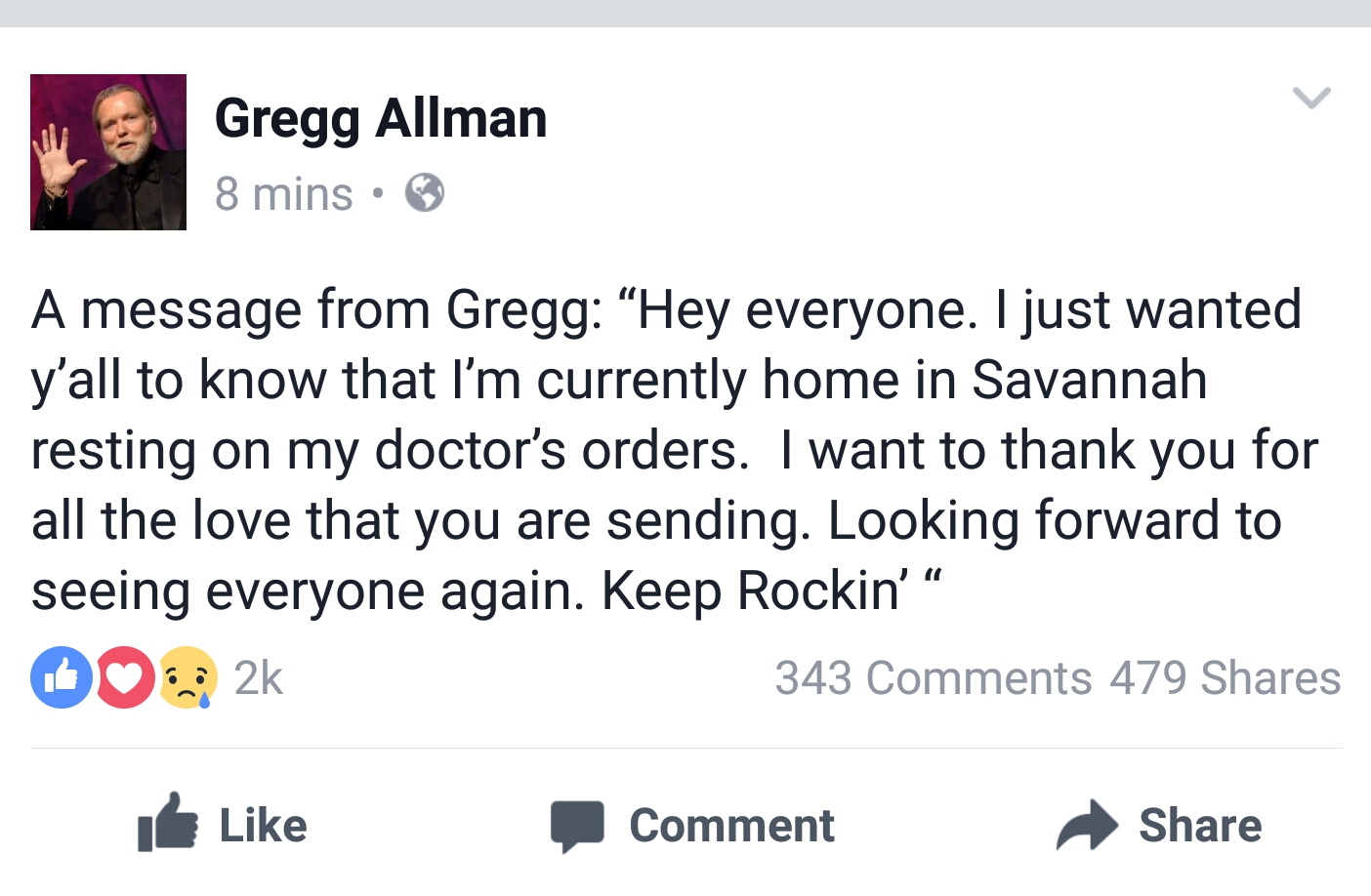 Gregg Allman, the voice of Southern Rock for decades, first with the Allman Brothers and through his solo career, has reportedly entered hospice. This comes from radio station 97x The result of a long history of illnesses, including the need for a liver transplant in 2010.
So far, only a few Twitter posts asking for prayers, and an unconfirmed Facebook post reports the hospice placement.  But his history of hard-partying and drug abuse clearly has taken it's toll.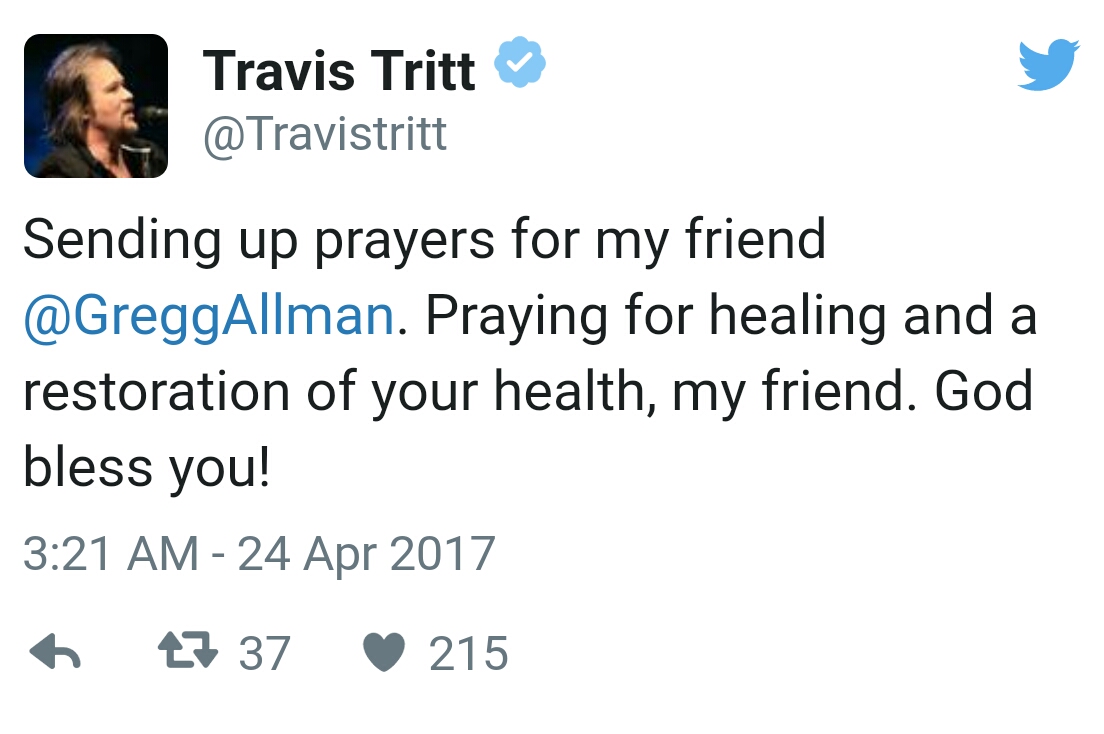 According to his website in March, Allman cancelled his entire 2017 tour schedule, after a string of missed concerts dating back to last Summer.  The announcement then said he would be seeking treatment for "Serious health Issues," at the Mayo Clinic.
No official statement from Allman or his management is available at this writing.
97x