Former Foo Fighter on Chris Cornell " "You wanna off yourself 'cause you're incapacitated or brain dead shitting yourself and a burden to everyone? So be it. But just think of your kids and how fucked it all will be now."
Franz Stahl, the former guitarist of Foo Fighters and a member of Dave Grohl's early band Scream slams Chris Cornell on Facebook Over Suicide
"Wow… I find it very sad as a father to see all these sad eulogies for your fallen kept rockstars where the real sadness is what so selfishly was left behind… his children.
"They are forever now without a father… a pillar of love… safety… strength… guidance.
"You wanna off yourself 'cause you're incapacitated or brain dead shitting yourself and a burden to everyone? So be it. But just think of your kids and how fucked it all will be now.
"Now I loved Soundgarden… but Audioslave was fucking lamesville… but does all that really matter to his kids?
"They just wanted to see your face when you got home… to hear your voice… to feel your hugs… to borrow the fucking car to go to In and Out Burger. Thanks Dad…"
We reached out to Franz he sent us this message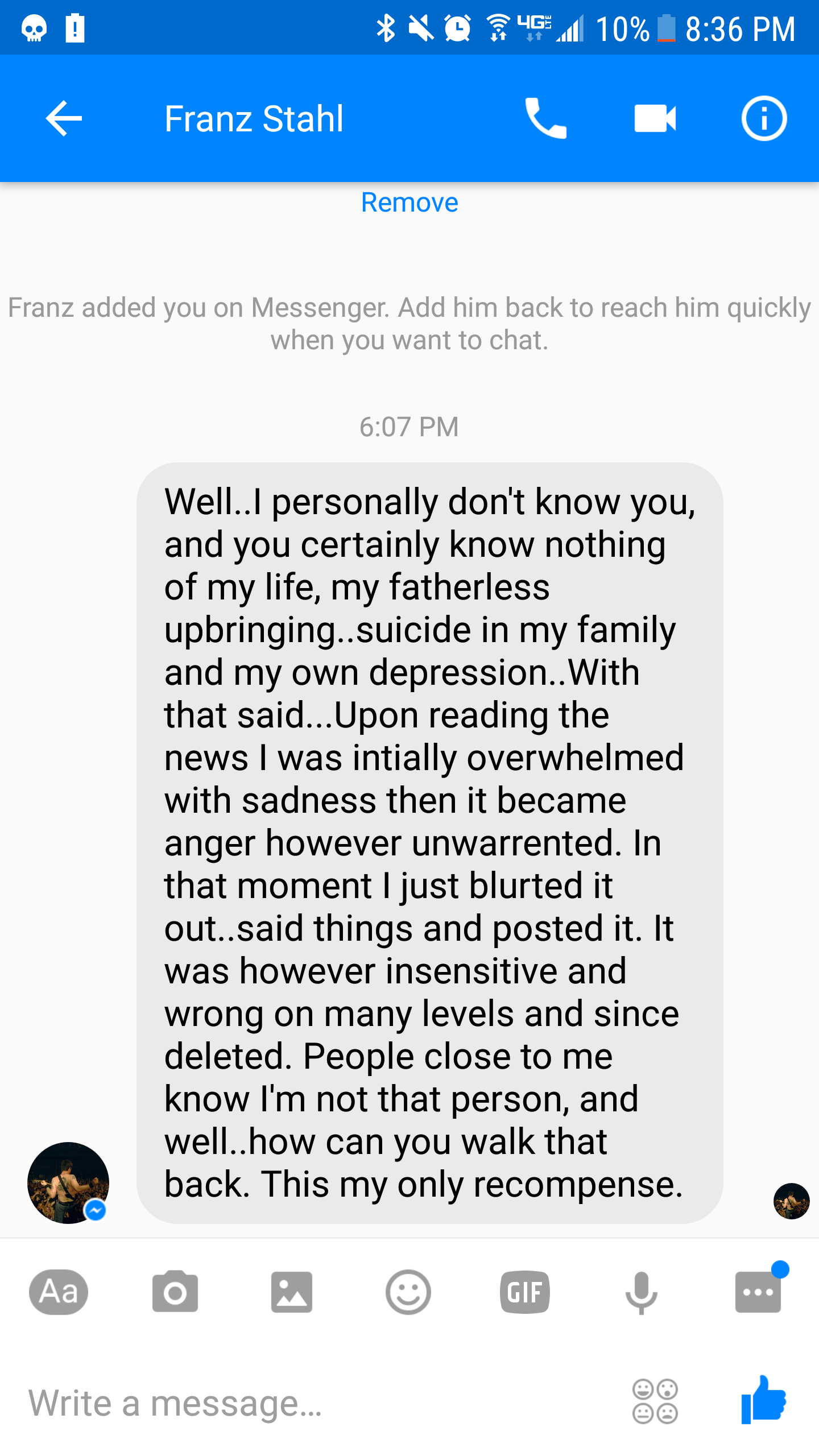 Alternative Nation found the post which it seems has been since deleted