All That Remains' Phil Labonte: 'Shut the Fuck Up About [Caitlyn] Jenner'
You can add All That Remains frontman Phil Labonte to the small butdisappointing chorus of voices with contrarian things to say about Caitlyn Jenner and her Vanity Fair cover.
On June 2, Labonte ranted on his personal Facebook page against those praising Jenner's transformation and what he calls a "PC feminized world."
He wrote: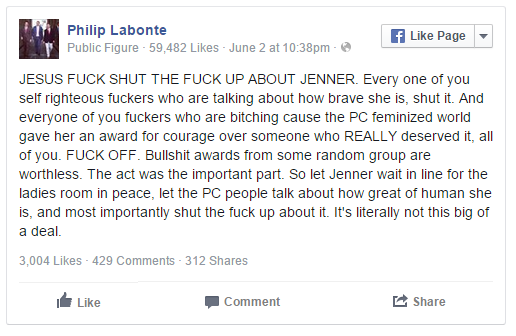 Yesterday (June 3), he followed up with an addendum, attempting to draw a line between "a brave TS woman" and Jenner: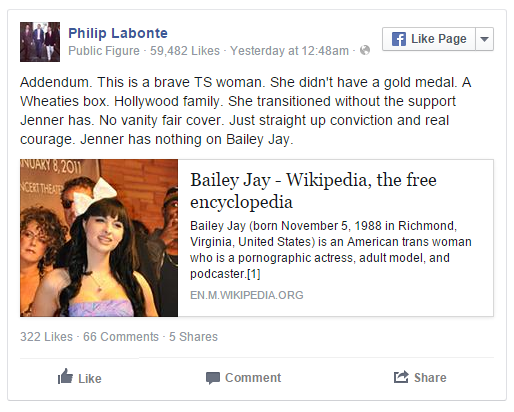 Antagonistic statements from Labonte are nothing new; in fact, his social media presence and interview history runs the gamut of insensitivity. For instance, asMetalsucks points out, he defended calling Black Veil Brides' Andy Biersack a "faggot" by saying he supported gay marriage, but thought it was acceptable to call others such terms under the old "sticks and stones will break my bones but words will never hurt me" defense.
One could try to convince someone like Labonte that Jenner's journey is remarkable even with all the fame and support because of the example and inspiration it's setting for all transgender individuals, famous and not-so-famous. Or that doing what Caitlyn did is brave no matter what family you're a part of.
For now, let's be happy for Caitlyn and for the fact that views like Labonte's — at least among public figures — have been in the minority.
Billboard