Video Premiere: Awaken – Stained Glass
Sofa King Cool and AWAKEN have Teamed up to premiere the video for their next single "Stained Glass" from their up and coming album Monsters and Machines due out in 2021. Having signed with The Label Group (TLG Entertainment) the band continues to take each track and raise it another level. Which if today's stereos had decent equalizers a true test of turning it up loud would make every sound Awaken touches pure Hard Rock. Having set course with The Label Group with their first single "Behemoth" Awaken defines their sound and deeper-reaching lyrics higher and higher as "Stained Glass" proves. Awaken is powerful rock that surges onwards and upwards.
Sofa King Cool was able to catch up with Chad Griffin of the band Awaken and discuss the new single
Does the song have personal meaning to you or was it something you wanted to get across to your fans?
Awaken: This song actually has a special history for us. Parts of the music is actually a callback and recreation to one of the first songs we wrote in a previous band. It holds a sentimental value to us as songwriters with a very reminiscent feel but at the same time totally new. The message in the song is for the people who have ever been overlooked or been going through something they feel no one would understand. A lot of people tend to naturally look at someone else through a stained glass lens and only see the very small portion of the actual person they wear on the outside. It's a song about wanting humanity to look deeper.
What was the writing process on this track?
Awaken: This was actually the first full track recorded for the record, musically. We wanted something that had a classic "Awaken" feels to it. Basically to bring back our roots with the melodic calmness in the verses then bring the grit when the pre-chorus hits. We felt it was the perfect combination of old and new when it comes to our writing style. We actually had an older demo version of it recorded that we never got around to back before our last record. We brought it back, revamped, and updated it. The lyrics came rather quickly with the message we felt would fit it. It honestly was one of the quickest songs we were able to put together this time around.
What was the vibe you were going for on this track?
Awaken: I guess it would be summed up as kind of a calm before the storm. The melody in the intro and verses we wanted to set up to have it's chill moments before it hits hard. We try not to have all songs sound so similar but this one has a familiar feel too it for people who have listened to us. We are big fans of the back and forth dynamics.
How do you describe your music to people who never heard it before?
Awaken: It's hard to listen to just one song and judge what kind of band we are. I'd usually like to let people check out about three tracks. That way the get the diversity of the different styles. I would say there are similarities to modern rock bands out there but we try to do our own thing. It is deep and emotional and that's how we want to keep it. Personally, we feel that is what music should be, but there's also a time to have fun with it, too. I would say it is melodic hard rock with passion.
Has the Pandemic impacted your music and songwriting?
Awaken: Yes, but not in a bad way. We managed to write, record, and produce the entire new record while the lockdowns were going on. Shot the video for "Stained Glass" and hooked up with The Label Group/INgrooves for a management and distribution deal. We have new singles, a new full record, and a music video coming out and have the Pandemic to thank for it I guess. We definitely found a way to make a positive out of it.
Check Out The New Video Below and purchase the song Here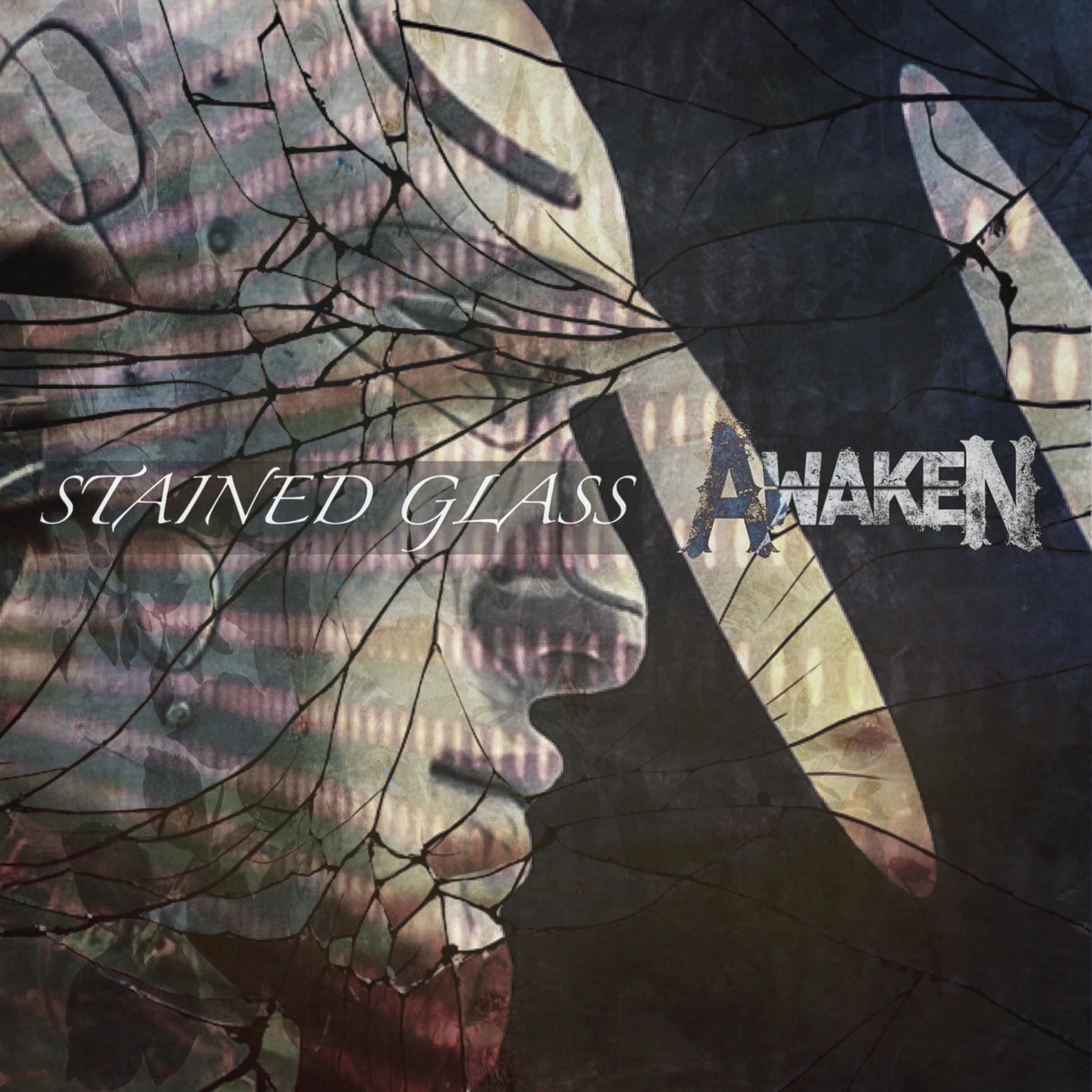 Awaken is an Alternative/Hard Rock band that brings an 'in your face' experience that will leave you wanting more. Bringing powerful melodies mixed with hard hitting guitar riffs and thought provoking lyrical material. Awaken is composed of Chad Griffin on Vocals, Dustin Simpson on Guitar, Chase "Sludge" Reagan on bass, and Jimi Wilkins on drums.
The band has shared the stage with national and international acts like 10 Years, RED, Pop Evil, Adelita's Way, In This Moment, Fuel, Fire Flight, Red Jumpsuit Apparatus, Art of Dying, and many more. The debut album, Broken Circle (produced by Grammy Nominated Producer Travis Wyrick) dished out six radio singles; featuring "The Narrow Door" and "Silent Alibi" which hit the #2 spot on internet radio charts. The record also featured Trevor McNevan of Thousand Foot Krutch on the track "Fathom". Since then, the band self-produced another full-length album, Echoes & Reflections featuring tracks like "Bleed For You" and "In the Quiet" (featuring Zahna). In 2019, the band put out a follow-up record (their third album): Identity. The first single, "Face of a Ghost" was the band's first #1 charting single. The album also featured other stand out tracks like "Naive Voices", "My Religion", and "The Spiral" (featuring Jenna Kate Brown) which reached the #2 spot on internet radio charts.
The band has now released their next single, "Stained Glass" for their upcoming record, Monsters & Machines that is now making waves internationally, taking the band to new heights and setting the stage for what has been said to be Awaken's best work to date.
Follow Awaken at