THAT TIME DAVID LEE ROTH AND OZZY OSBOURNE HAD AN INSANE 'COCAINE CHALLENGE' IN 1978
In 1978 Van Halen and Black Sabbath teamed up for a tour to end all tours. Van Halen shared bills with a bunch of big acts in '78 during their first world tour, all of whom immediately regretted the decision because VH was next to impossible to upstage. I mean, how do you follow a band that shows up to a gig by parachuting from a plane, then catches a ride from a van waiting for them on the ground, and starts playing the show still wearing the jumpsuits they jumped out of the plane in? Oh, and they just happen to be Van fucking Halen, no big deal. Of course, the members of VH didn't actually jump out of a plane in California just so they could play their set at the Anaheim Stadium Summer Fest in September of 1978, they had stuntmen do it, so they didn't miss out on happy hour before the show. Priorities, Van Halen has 'em.
In getting back to VH's tour with Black Sabbath, Sabbath quickly learned their choice of opening bands might have been a mistake. Ozzy told writer Greg Renoff (author of the fantastic book, Van Halen Rising) that he and Sabbath were "stunned" after witnessing Van Halen's set during the start of the tour in Europe in May of 1978. 1978 had been a rough year for Sabbath, and their collective drug and alcohol consumption was at an all-time high. Stop me if you've heard this one before, but this was especially true for Ozzy.
Ozzy was so messed up he actually quit the band, briefly forcing Sabbath to replace him with Dave Walker (Fleetwood Mac/Savoy Brown). Ozzy would return, and the tour rolled on through Europe, eventually wrapping up in the U.S. for the second leg of their North American shows. The night before the tour stopped in Nashville, Tennessee, Roth and Ozzy decided to stay up until nine in the morning doing blow to see which one of them would faceplant first. Score one for DLR for having the balls to challenge Ozzy to a competition involving drugs without dying in the process. Somehow, both Roth and Osbourne made it to the airport, got to Nashville, and checked into their hotel. Later on when it came time to head off to sound check, Ozzy didn't show up. The tour manager had never given Ozzy the key to his room which would explain why Ozzy wasn't found there either.



A photo of Dave Walker, a Brummie pal of Tony Iommi, during his short time with Black Sabbath. On January 6th, 1978, Black Sabbath appeared on the British TV show 'Look Hear' performing "War Pigs," and an early version of the song "Junior's Eyes" penned by Walker.

Things got frantic quick given Ozzy's less than stellar track record of not being a responsible human and it had everyone thinking the worst—the singer had been kidnapped or was lying dead somewhere in Nashville. At some point when it became clear Ozz wasn't going to materialize in time for the show, Roth said members of Sabbath asked him if he could sing any of their material, but he didn't know any of their lyrics. Van Halen would play their opening slot, but Sabbath would have to cancel for obvious reasons. By this time the hotel and surrounding areas were now swarming with the local police and the FBI, all searching for Osbourne. At the center of it all was David Lee Roth, as he was technically—as far as anyone knew—one of the last people to see Ozzy alive. Searches for the singer turned up no clues, no sightings, nothing. Then, as things were starting to seem quite bleak Roth recalls Sabbath had been hanging out sitting on a carpet in the hotel lobby, grim as fuck waiting to have their worst fears confirmed. What actually happened was a very out-of-it-Ozzy headed up to what he thought was his room, #616, as he still had the key from the previous night's hotel in his possession. The room was being cleaned and Ozzy told the housekeeper to beat it so he could crash for eighteen hours or so after doing blow for half a day with DLR. According to the police report, when he woke up, he realized he was in the wrong room and toddled off to his real room where he picked up a call from a Nashville detective. Dave remembers at around 6:30 in the morning a not dead, maybe only half dead Ozzy walked out of the hotel lobby elevator. Here's a hilarious quote from Lt. Sherman Nickens of the Nashville, Tennessee PD on the incident. Oh, Lt. Nickens, if you only knew!
"Ozzy Osbourne may have been kidnapped or been the victim of some other form of foul play. Here's a man who makes a lot of money and has never missed a show in ten years. He doesn't drink or use dope. He disappears and his people are so frantic. So it was possible that something had happened to this man. While all the time he's sleeping."
Let this be a lesson to you folks: never challenge David Lee Roth to a cocaine duel—you will lose.
Sabbath returned to Tennessee with VH a few days later to make up the gig and by most accounts it wasn't great, as Osbourne's voice was shot. What follows are photos of VH and Sabbath (one is NSFW) taken during their massive tour in 1978. Also included below is footage of Sabbath's incredible performance at the Hammersmith Odeon on June 1st, 1978, and equally impressive bootleg audio of Van Halen's set the same night. Your speakers are about to get a well-deserved workout.



A collage of amusing headlines and articles about Ozzy oversleeping in the wrong hotel room in Nashville.



Here's a parting shot of the two previous images. I've managed to identify the bare butts in the photo as belonging to Alex Van Halen (left), Ozzy (center), and Eddie Van Halen (right).



Eddie and God, aka, Tony Iommi.



Ozzy and Eddie.

Back in November 1978, Van Halen was the opening band on Black Sabbath's North American tour. By most accounts, David Lee Roth's band put on a far superior show. Sabbath were in the throes of their drug-induced downfall, had just fired and then re-hired their lead singer Ozzy Osbourne, and the entire band struggled to keep it all together.
On the other hand, Van Halen were on an incredible upward trajectory. They were younger, hungrier, had more energy, and were thrilled to be on their first world tour. They savoured every minute – and none more than their frontman David Lee Roth. The energetic and flamboyant singer was ready to challenge anyone, even Ozzy Osbourne.
The show at the Boutwell Memorial Auditorium in Birmingham, Alabama on 8 November had been great. Spirits were high, and Ozzy and DLR both felt like partying. Their substance of choice that evening was cocaine. Ozzy was more than known for partying, but Roth was a legendary hard partier in his own right, and had become enough of a drug enthusiast that he challenged The Prince of Darkness to a snort-off. Ozzy did not need to be asked twice, and the two rock frontmen engaged in a competition to see who could snort the most cocaine without collapsing.
The snort-off lasted all through the night and until 9 the next morning. "Oz, wake-up's in, like, thirty minutes," said DLR. I've got to go clean up a little." Ozzy agreed. "Okay. We'll continue this later." At that point, they had snorted enough cocaine to stop the hearts of a half-dozen normal men. They still managed to get onto their tour buses as they took off.
The next show was scheduled to happen on the very next day, in Nashville on 9 November 1978. The buses arrived at their hotels without any problems. The musicians jumped out of their transport and went inside to check in.
Hours later, Black Sabbath's touring party realise that nobody has seen or heard from Ozzy. They know he can't be in his hotel room because the tour manager never gave Ozzy his hotel room key. No extra key has been checked out at the reception either.
This is the start of a manhunt. Everybody ends up looking for the Black Sabbath singer, and in the end the tour manager even contacts the police to let them know Ozzy Osbourne is missing. Shortly after, the Nashville police and the FBI begin searching for Ozzy. The entire hotel and surrounding area is swarming with officers. As Ozzy continues to be missing, the authorities start wondering whether he has been kidnapped.
At the back of everybody's minds lingers the thought that he might be dead. Everybody had heard of the snort-off at this time, and knew there could be sudden aftereffects from such an ordeal. DLR feels heartbroken about it and terribly guilty. His Sabbath bandmates had seen a lot before, and were now wondering whether this was going to be the one time when Ozzy did not make it. Everybody is seriously concerned. DLR later recalled the Sabbath guys hanging out sitting on a carpet in the hotel lobby with grim faces, waiting to have their worst fears confirmed.
The band did the soundcheck without Ozzy, hoping for the best. When it got closer to showtime with the singer still gone, it started dawning on them that he was really not going to show. They were getting nervous. The manager asked DLR if he could fill in for Ozzy, but he didn't know the songs and couldn't. In the end, the manager had to cancel Black Sabbath's concert.
About 24 hours after he was last seen, Ozzy stumbles into the hotel lobby and says 'Hello guys, where is the show tonight?' The guys were literally yelling, 'Ozzy's alive!' and the singer had no clue what all the fuss was about.
Apparently, Ozzy had his old room key from the hotel in Alabama and thought it was for the Nashville hotel. Ozzy went straight to the room with the same room number. As fortune would have it, the door was currently open as it was being cleaned by a housekeeper at the time. Ozzy kicked them out of the room and promptly passed out on the bed for 24 hours as his body attempted to recover from the coke duel.
Lt. Sherman Nickens of the Nashville, Tennessee PD commented on the incident after the fact. His info about Ozzy was likely not firsthand.
"Ozzy Osbourne may have been kidnapped or been the victim of some other form of foul play. Here's a man who makes a lot of money and has never missed a show in ten years. He doesn't drink or use dope. He disappears and his people are so frantic. So it was possible that something had happened to this man. While all the time he's sleeping."
The moral of the story? Never enter a coke-snorting competition with David Lee Roth, even if your name is Ozzy Osbourne!
Audio of Van Halen's set from June 1st, 1978 at the Hammersmith Odeon.

HT: Greg Renoff's must-read book, 'Van Halen Rising.'
Geezer Butler, the bassist of the heavy metal band Black Sabbath, recalled the flash moments his band lived with the rock band Van Halen and stated that they annoyed Black Sabbath by David Lee Roth's coping Ozzy Osbourne.
As some of you know, Van Halen was an opening band for Black Sabbath back in 1978. At the time, both band have played several songs to prove them to rock 'n' roll community and was beloved by many rockers.
Recently, Geezer Butler took fans back to those moments in the upcoming Paul Brannigan book "Eruption: The Eddie Van Halen Story." He remembered the annoying moments Black Sabbath lived with them.
Geezer Says David Lee Roth Copied Ozzy Osbourne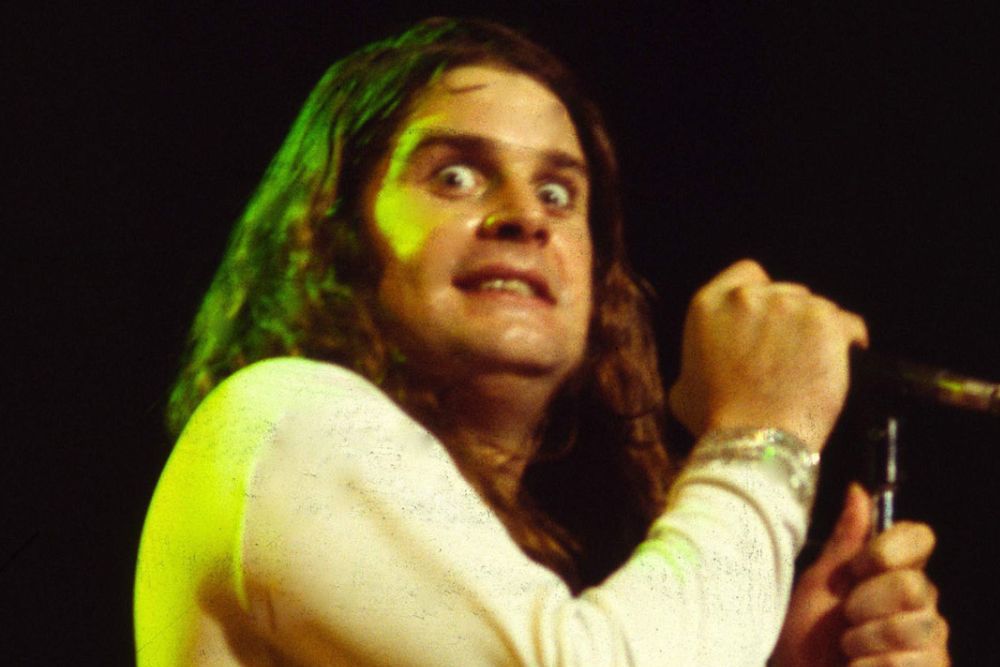 Opening up about the issue, Geezer Butler stated that Van Halen was ripping Black Sabbath off, although they were a nice band. He also stated that Van Halen singer David Lee Roth copied what Ozzy Osbourne would do.
"Van Halen went down incredibly well," he said. "The only thing that pissed me off was that at the beginning of the tour they seemed like a really raw band, but as the tour went on, they were sorta ripping us off.
"Eddie's guitar solos were getting longer, David Lee Roth was copying everything that Ozzy [Osbourne] would do, and the bass player [Michael Anthony] even started using a wah pedal – at a time when I was the only bass player that had ever used a wah pedal.
"By the time we went on stage, people were like, 'Oh, I've already seen all this.' It was like we were our own tribute act."
He Concludes By Praising Them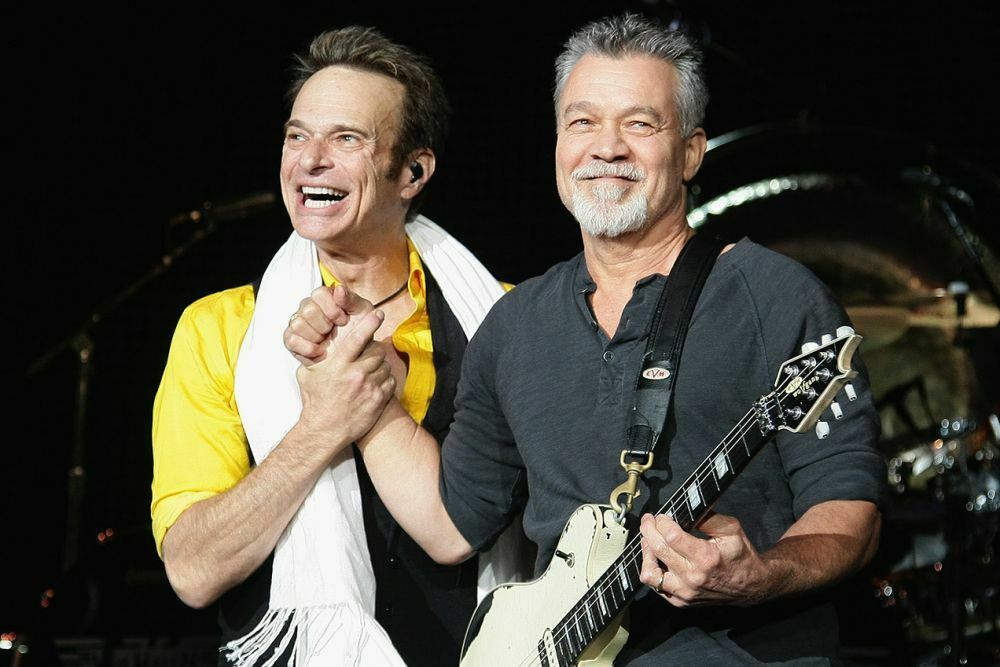 Geezer Butler concluded his words by praising Van Halen. He stated that they were a good band.
"They were all really good blokes, so we weren't really that bothered about it, but Tony had to have a few words with Eddie, in a 'Behave yourself' kind of way," he said.