Lynyrd Skynyrd Clears Up Heart Attack Rumor Shows Canceled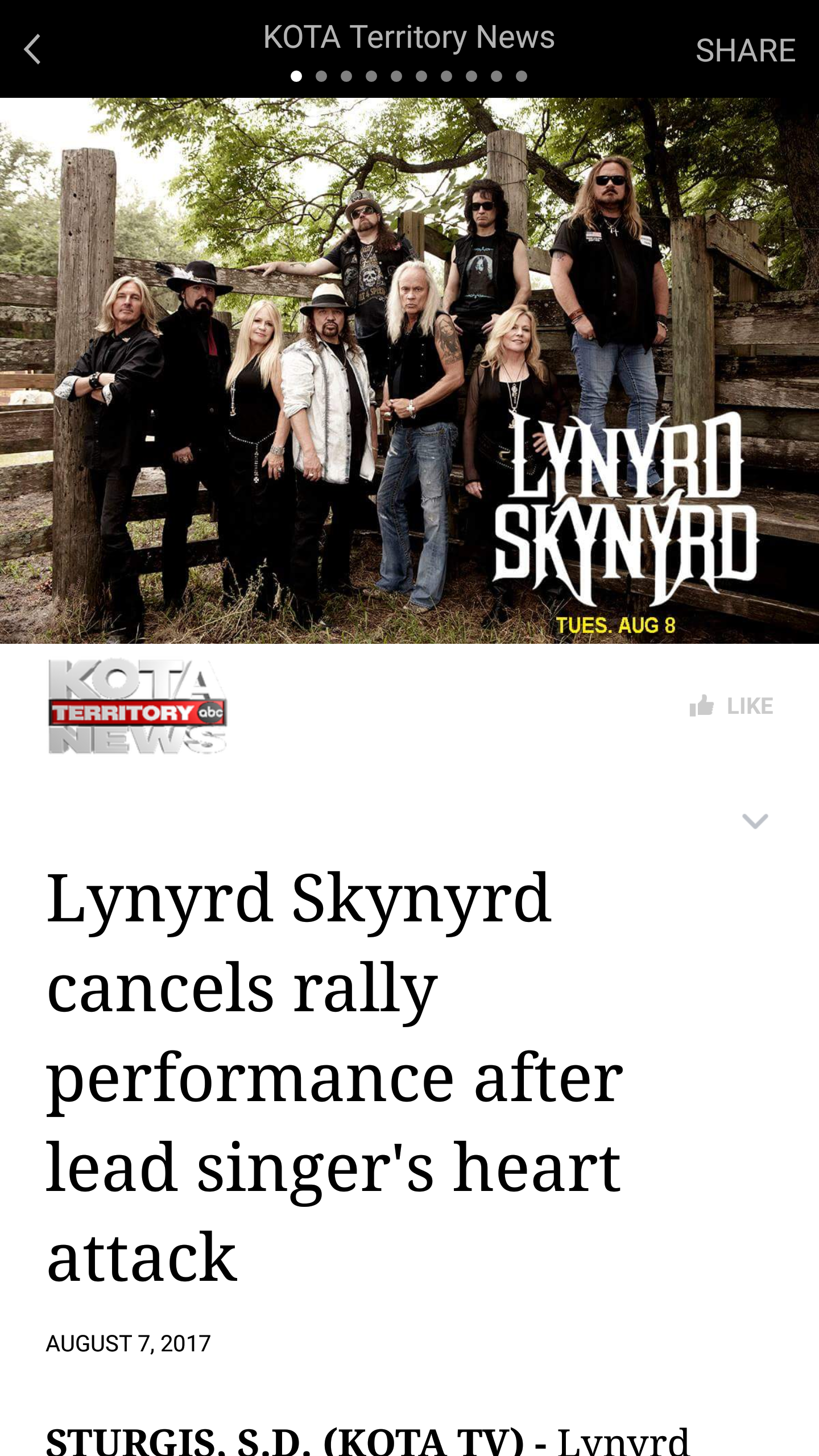 KOTA TV reports Lynyrd Skynyrd's lead singer Johnny Van Zant reportedly had a heart attack, forcing the band to cancel Tuesday's concert at the Sturgis Buffalo Chip.
At this time, we have no information on how serious the attack was.
Lynyrd Skynyrd denies the claims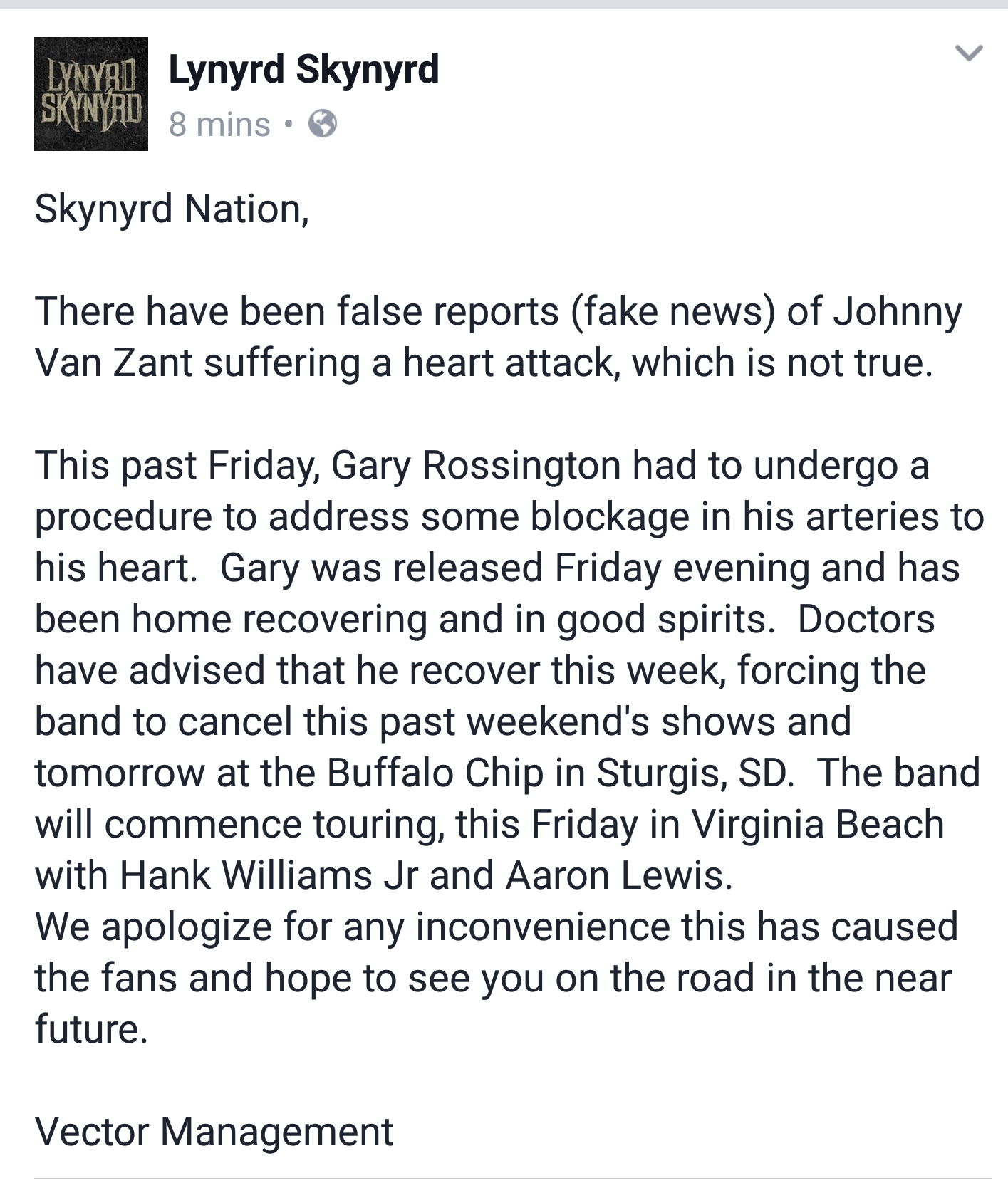 Guitarist Garry Rossington, sole surviving founding member of the group, suffered a mild heart attack two years ago while on tour.
The Band Already Canceled Shows this past week due to  another Medical Emergency
The Buffalo Chip Released a Statement wishing Johnny a Full and Speedy Recovery.
A video message from Johnny would clearly solve all of this