Dave Hlubek of Molly Hatchet has passed away
This was just posted to a facebook public group on fb – at this time it is unconfirmed.  Unfortunately this story has been confirmed.
Just was informed that Dave Hlubek, one of the founding guitarist's of Molly Hatchet has passed away. Definitely one of the Southern rock giants of the late 70's and early 80's, those first 2 Hatchet albums were the real deal. Ronnie was supposed to produce their first album, but we all know what happened there. They kinda picked up the torch that was extinguished on 10/20/77 and ran with it at full speed. I saw this band so many times back in the day and their very reminiscent of the touring schedule that Skynyrd kept.. Real fucking road warriors. This now leave's one original founding member, guitarist Steve Holland. Danny, Duane, Bruce, Banner and now Dave are all gone. A sad day in the south, as another great one has left us. R.I P Dave, you will be missed by many.
Posted by:
J. Caulfield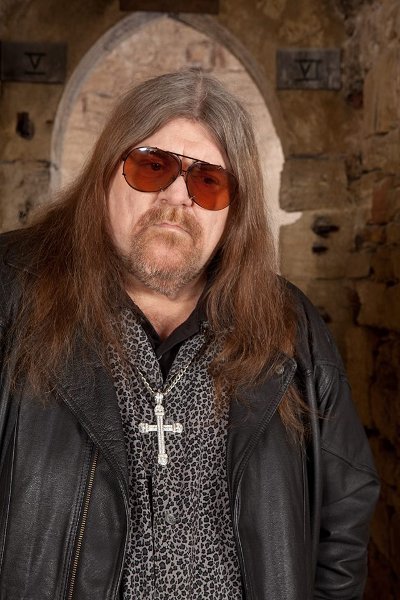 Dave Hlubek, who founded the southern rock giants Molly Hatchet in 1971, has died at the age of 66.
Details are scarce at this time but current Hatchet guitarist Booby Ingram wrote:
 It is with great sorrow to announce the passing of our beloved friend and band member Dave Hlubek. Dave was one of the founding lead guitarists of Molly Hatchet. Amongst his many contributions to southern rock is "Flirtin' with Disaster." Our condolences and our prayers go out to his family during this time of loss. He will be missed but never forgotten, as the music lives on through his legacy in Molly Hatchet.
Hlubek was born in Jacksonville, FL but moved all over Hawaii, California and Florida while his father was in the military.
He founded Molly Hatchet in 1971 in Jacksonville even though it would be three years before a full lineup would coalesce around Banner Thomas and Steve Holland. Bruce Crump and Danny Joe Brown came on board in 1976 and they signed with Epic Records the next year.
Their self-titled debut album was released in 1978, going to number 64 and eventually receiving an RIAA Platinum award but it was their second set, 1979's, Flirtin' With Disaster that gave them their biggest album, peaking at 19.
They continued to record through the decade by Hlubek chose to leave the band in 1986 after admitting he had a bad cocaine problem. He moved to Port St. Lucie where he spent a number of years rebuilding his life and playing in a series of bands.
Once recovered, Dave went on to play with the Southern Rock Allstars and was invited to rejoin Molly Hatchet in 2005 although health kept him from participating full time.
Outside of rock, Hlubek also wrote for several films including Monster, The Dukes of Hazzard and Delta Force.
Comments
comments