Burt Reynolds Dead at 82
Burt Reynolds died of a heart attack Thursday morning at a hospital in Florida, according to multiple reports. Reynold was 82.
Burt was transported a Florida hospital after going into cardiac arrest. His family was by his side when he passed.
Burt was a star in the moves and on TV — appearing in classics like "Smokey and the Bandit," "Boogie Knights" and "Cannonball Run."
He's survived by his son.
Reynolds was famously married to Loni Anderson in 1988 — but they split in 1993 in one of the nastiest breakups in Hollywood history.He accused her of sleeping around. She accused him of physical brutality. And there were drug allegations and lots of other things.
The 5-year marriage officially ended in 1993, when Burt agreed to pay Loni $234,794.13.Reynolds refused to pay off the full bill for years — but finally caved in 2015 … 22 years after the divorce.
Reynolds was a star college football player — who played at Florida State. His roommate was Lee Corso.
Oneof the biggest moments of Burt's career was when he posed naked for Cosmo magazine in 1972 on a bearskin rug. He expressed regret for the shoot years later, saying, "It was really stupid. I don't know what I was thinking. I really wish I hadn't done that.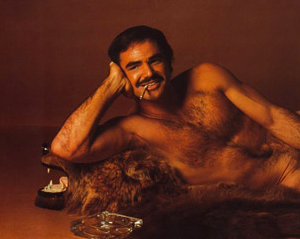 "Burt was the #1 box office attraction for 5 solid years back in the '70s — starring alongside iconic actresses like Jill Clayburgh, Dolly Parton, Goldie Hawn and Julie Andrews.
TMZ